Types of paint
This week we're going to talk about paint. No not painting, we will cover that at another time, we will cover a little about different types and about brands of paint.
First off, there are a lot of people who feel the brand of paint makes all the difference. The fact of the matter is a lot of brands don't make their own paint. When you buy brand X paint it can be made by the same company that makes brand Y. And who the name brand on the label chooses to buy their paint from can change without you knowing. So one brand can be great now, but in a year that same brand can be buying their stock from a totally different manufacturer.
Now let's look at types of paint. When I started in this business over 30 years ago, I was tought flat paint was for ceilings, semi-gloss was for doors and trim and walls were painted with eggshell or flat paint. If you remember those rules, your probably as old as me.
These days for my customers I recommend going by a new rule of paint.
I recommend semi-gloss on ceilings, yes flat hides a lot of sins but after a years worth of cooking you can clean a ceiling painted with semi-gloss, semi-gloss also reflects light which means less light needed in the space (also less electric used).
For doors and trim, I like to use semi-gloss or high gloss. It gives a nice finish and lasts with the high traffic. For walls, if you prefer to go with less of a shine you can use satin or eggshell paint, but semi-gloss is still at the top of my list.
As you read I go against the old school rules when it comes to types of paint and I am sure a lot of my readers may disagree with my preferring semi-gloss for most areas.
As a rule of thumb, when a customer calls someone like me in to paint, I think a year later they should be calling me for something else in the house. Not to repaint what they paid to have done a year prior because it is marked up and/or can't be cleaned anymore. Semi-gloss can make that difference.
As a final note about paint. Don't be afraid to experiment with colors. Paints today offer a very wide verity of colors and unlike years ago, use of bright colors, pastels, etc are more common then most people think.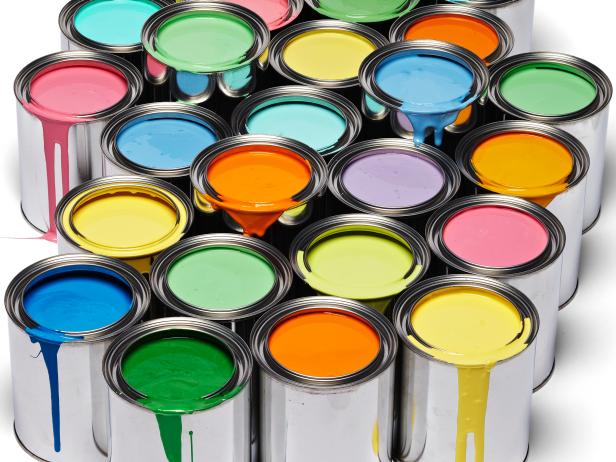 For recommended materials/supplies, visit my links page below
__________________________________________
Don't forget to follow "TDS DIYer" for weekly projects for everyday people.

For a list of recommended products from this and past articles, click here or visit our links page at http://thediyer.vpweb.com/links

With over 30 years experience in the home improvement field, Artie Wallace (owner of Rockaways Handyman) can help you with most of your DIY questions. For more information about Artie Wallace or Rockaways Handyman, visit his website at TheDIYerbyArtieWallace.com, like him on Facebook at Facebook.com/TheDIYer11694, or email your questions to TheDIYerbyArtieWallace@gmail.com.

Post your comments below and email me a copy of your post at TheDIYerbyArtieWallace@gmail.com, and I will send you a Free pdf copy of my book
The DIYer by Artie Wallace.